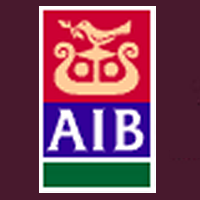 Allied Irish Bank (GB)
Phone
:
+44 (0)845 600 5204 , +44 (0)1895 27 22 22, 0845 600 5204
Email
:
ibbuk.customer.support@aib.ie
Name
Virtual Account Manager (VAM)
Description
Virtual Account Manager (VAM) is the latest addition to the Allied Irish Bank (GB)'s iBusiness Banking cash management system.
VAM allows you to administer client and third party funds from your desktop PC.
Using VAM you can:
--Open and close accounts.
--Mangage multiple customer accounts using a single 'Pooled Account'.
--Calculate and apply credit interest.
--Produce statments and certificates of interest paid and received.

-Your clients' funds are held in a single 'Pooled Account' with the Bank .
-VAM allows you to open, close and maintain instant access 'Virtual' accounts for individual clients.
-You can choose the account names and references of your virtual accounts.
-There is no limit to the number of virtual client accounts you can open and maintain on VAM.
-Reconciliation of the virtual accounts against the pooled account is automated.
-Interest on funds is paid gross and is automatically calculated and credited to each client on a quarterly basis.
-Client statements and certificates of interest are automatically generated by the system.
-A comprehensive portfolio of reports is available within the system to meet your management information needs.
-Export reports for processing in your systems including reconciliation of bank statements.

-Increase the efficiency of your account administration process.
-Ease of opening additional virtual accounts.
-Automated reconciliation of your virtual and pooled accounts.
-A full history of your virtual accounts, including closed accounts, is available.
-Generated income for your business, subject to your regulatory obligations.
-VAM has been developed on thin-client browser based technology. It is accessed via the Internet and does not require the loading or maintenance of additional software.
-VAM uses the same security approach as iBB.

VAM can be used by - but is not limited to - the following types of customers:
-Solicitors
-Pension Management companies/trustees
-Chartered surveyors
-Religious bodies & diocesan organisations
-Media Groups
-Debt Management Companies
-Property Management Companies
-Auctioneers
-Fund Managers
Reviews
This place is where you can write your valuable comment, suggestion, complain or share your views about this banking items. Other people can get the benefit from your input knowing how good/bad this item is. Your valuable feedback will help the bank to refine their products and improve the quality of services.
Comments powered by

Disqus