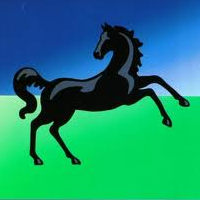 Lloyds TSB Bank Plc
Phone
:
+44 (0)1733 232030
Description
As a graduate you need an account that gives you the time to find your feet. Our Graduate Account offers an interest and fee-free tiered Planned Overdraft, low cost Graduate loan, Classic credit card (all subject to application and approval) and more
Benefit
-You can apply for an interest and fee-free Planned Overdraft (subject to application and approval), of up to £2,000 in the first year after you graduate. In your second year, your interest and fee-free Planned Overdraft limit will be £1,500 and in your third year it will be £1,000.
-Graduate Loans. As you settle into your new life, you might find that you need to budget for a major expense, such as a car, or some extra furniture to make a new flat feel like home. Our Graduate loan could help.
-Visa debit card. You don't always want to carry lots of cash when you're out shopping or meeting up with friends. Instead, you can use your Lloyds TSB Visa debit card to pay directly from your account.
-Credit cards. If you want to spread the cost of things you need to buy now, you can apply for a Lloyds TSB credit card. And because our cards are accepted in shops, restaurant and hotels around the world, they're also ideal if you decide to travel.
-PhoneBank®** and Internet Banking. Quick and easy ways to manage your accounts 24 hours a day, 7 days a week. It's secure and let's you do your banking whenever it suits you.
-Mobile Banking. Our free Mobile Banking service enables you to use your phone to help keep you in control of your finances. Mobile Banking includes a range of Text Message Services including Weekly Balance Alerts to help you keep in touch with your money wherever you are. We offer Mobile Banking for free but your mobile operator may charge for certain services, so please check with them.
-Save the Change™. Sign up and every time you make a purchase with your Lloyds TSB Visa debit card, we'll round up the amount you've spent to the nearest pound and transfer the difference from your current account into your nominated savings account.
-Mobile top ups. To make life easier, you can use our top up service for "Pay as you go" mobile phones, available at over 4,200 Lloyds TSB Cashpoint machines.
-Commission-free foreign currency and non-sterling travellers cheques plus free Lonely Planet Mini Guides to a variety of destinations.
-Travel money options. Your Lloyds TSB Visa debit card gives you a safe and convenient way to pay for things when abroad.
Eligibility
To apply for the Graduate Account you must:

-be a permanent UK resident and have confirmation of graduation,
-have graduated within the last 3 years with a degree from a UK based university,
-transfer your current account from your existing bank if y
Reviews
This place is where you can write your valuable comment, suggestion, complain or share your views about this banking items. Other people can get the benefit from your input knowing how good/bad this item is. Your valuable feedback will help the bank to refine their products and improve the quality of services.
Comments powered by

Disqus