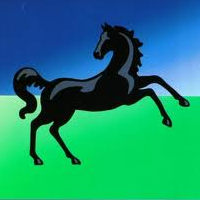 Lloyds TSB Bank Plc
Phone
:
+44 (0)1733 232030
Head Office
London and Edinburgh, United Kingdom
Description
Lloyds TSB Bank Plc is a retail bank in the United Kingdom. It was established in 1995 by the merger of Lloyds Bank, established in Birmingham, England in 1765 and traditionally considered one of the Big Four clearing banks, with the TSB Group which traces its origins to 1810. Lloyds TSB has an extensive network of branches and ATMs across England and Wales and offers 24-hour telephone and online banking services. Today it has 16 million personal customers and small business accounts. In Scotland, the bank operates as Lloyds TSB Scotland Plc.
Amongst a number of services Lloyds TSB holds five basic banking services like Personal Banking, Business Banking, Private Banking, Commercial Banking and International Banking. Like many other banks this bank also holds a wide range of advantages in Personal Banking.
Along with Internet Banking facility there are other facilities in Personal Banking sector. You can have personal accounts, savings, investments, credit cards, loans, mortgages, insurance, travel facility etc. Online banking has been very popular for the past few years and almost all banks have this facility. Lloyds TSB is not different from it. Their customer can manage their account by online banking, view statements and balance and can even do transactions through this. There are transfer facilities and bill paying options as well. Customers can even register for mobile banking. Other than internet banking Lloyds TSB customers can have their current come classic account which has a 24/7 transactions facility along with value added account. They have dedicated switching team who helps to transfer customers' direct debit and standing orders to their new account. Customers can upgrade their account and become Added Value Account customer. Lloyds TSB has other account facilities like Islamic Account, Premier International Accounts, Cash Accounts, Joint Accounts etc. Lloyds TSB got a particular type of account which is known as Youth Accounts where they provide students an interest free tiered plan and helps students to manage their budget. This particular account also has schemes for Graduate Students, Islamic Student and Under 19s which look quite impressive. They have the magnificent Vantage facility through which a customer can get the most of his/her current account. As long as the customer pay in at least £ 1000 a month and stay in credit, the customer will earn tiered variable interest on their whole balance up to £ 5000 (condition apply). Lloyds TSB also have the Overdrafts service where their client can borrow money from the bank when they won't have enough in their own account. Joint account and debit card services are as regular but even exclusive. The VISA debit card facilitates with the home and away transactions benefits. They even have the emergency numbers for both the home and away clients.
Lloyds TSB has presented a new era in savings section. A bunch of attractive and effective schemes for their clients brought them very close to their clients' needs. They are offering Cash ISA Saver, Two Year Fixed Rate Cash ISA, Three and Four Year Fixed Rate Cash ISSA, eSavings Accounts, Monthly Saver, Advantage Saver, Online Step Bond, Step Bond, Term Deposit, Easy Saver, Online Fixed Bonds, Junior Cash ISA, Young Saver, Child Trust Fund and many more. First lets know what is ISA? ISA's (Individual Savings Account) were set up by the Government, as a simple way for the clients to save money while taking advantage of not having to pay personal tax on their earnings. They can save up to £5,640 tax free in the 2012/13 tax year, which means they don't have to pay tax on the interest they earn with a cash ISA. With a stocks and shares ISA they have no personal liability to income tax or capital gains tax. There are more about ISAs in their ISA advice and guidance section. Customers can select any of these options as required and enjoy the complete benefit of super saving of their asset and money with variable interest rate that includes bonus to particular range considering particular schemes as applicable. There are schemes of one, two, three and four years' of savings as well as instant savings which can be easily handled on line. They also provide Junior Cash ISA which might be very exclusive for the future of the kids. They also have an exclusive Fixed Term Reinvestment scheme where customers may reinvest their balance and any interest earned. Customer for 2012/2013 can apply online now for their saving accounts.
At Lloyds TSB, their investment products are managed by Scottish Widows who have almost 200 years experience helping customers on their financial journeys. They have Share Dealing Services which helps their clients to buy and sell share, gilts and bonds online. Their Scottish Widows Protection for Life Plan gives the clients flexibility to choose the cover that's right for them, for their life, illness etc. The most important part is the pension part. Their special Annuity Service uses a panel of annuity providers to help their clients find the best income for their retirement.
Lloyds TSB comes up with a bundle of solutions with their credit cards. Amongst many offers they have Duo Avios Credit Cards, Premier Duo Avios Credit Cards, Platinum Purchase Card, Platinum Balance Transfer Card, Advance MasterCard Credit Card, Student Credit Card etc. These entire cards are under either Master Card facility or American Express facility. All these cards have variable APR respectively. The Advance Credit Card comes with their lowest purchase rate. The Student Credit Card is a great asset for the students 18 or over with a Lloyds TSB Student Current Account. They have certain security measures for the protection of their cards amongst which Lloyds TSB ClickSafe and Internet Fraud Protection is remarkable.
"We Believe Borrowing Should be Simpler"-with this motto Lloyds TSB introduces a lot of loan schemes for their valuable clients. They claim that they give away more loan to the people than any other banks or loaning agency in UK. They have several schemes and the range of amount depends on that. They have Car Loan facility, Home Improvement Loan, Graduate Loan, Additional Borrowing etc. Once a client decides to go for the loan their agent will guide them through informing their eligibility and detail payment plan. Other than these they have Mortgage, Insurance and Travel facility. Lloyds TSB Insurance covers a common range of insurance like Home Insurance, Car Insurance etc. Even while on move Lloyds TSB helps their clients with their money on the move.
Lloyds TSB through its Business Banking facility introduced Internet Banking, Accounts, Business Saving Accounts, Cards Section, Loan & Finance, Insuring, Payment Services, and International etc. As we have mentioned earlier Internet Banking has become very popular now a days and Lloyds TSB is at the front row in this competition considering the range of service. Lloyds TSB Online for Business internet banking service allows their clients to manage their day-to-day banking for 24 hours a day, 7 days a week. As their business customer, customers can now manage their business banking direct from any computer at a time to suit those 24 hours a day, 7 days a week. Online for Business is quick, easy to use and free. Customers just have to pay their normal business transactions charges (plus the usual cost of their internet service). Registration is easy and few easy steps will guide a customer through to a new era of internet banking. Features are online.
18 months free day-to-day business baking, what can be better than this for a new businessman or to open a new enterprise. Lloyds TSB through its multiple relationship managers manages the problems of their new customers. Customers can even have a free 90 day trial of Sage Start-up software with up to 50% off the normal subscription for the first year when they open a business account. For convenience they have the service of Switching Business Account with a free 6 months day-to-day business banking as trial. Very few banks come up with this kind of intelligent stuff. This is not the end though; they also have Islamic Business Account and School Banking Account. Both these services have free trial with dedicated manager who will understand the needs respectively. Opening an Islamic Business Account gives a customer the confidence that s/he can manage their banking in a Shariah approved way, while getting the advantages they would expect from Lloyds TSB. Features of this Banking are given detail on their web site with Rates and Charges. In this segment they have the saving business account category as well. For Loans and Finance Lloyds TSB has always been a magnificent place to depend on. They are committed to helping their customers find and apply for the right finance for their business; offering clear and fair lending terms; and making it easier for them to manage their finance. In this section they will find information on business loans and lending to assist them in choosing the financial package to suit them, as well as guidance on how to build a successful application. Business Insurance is being made easy for the clients of Lloyds TSB. As a result, buying business insurance need not to be a chore. They have made it easy for their customers to choose the right cover with a range of insurance packages available. They will have to simply select the package that best fits the customer's trade, and they will find this has essential insurance they need, and flexible options they can add should they need to. They have different categories of insurance like Shop and Salon, Restaurants and Bars, Property owners, Office Insurance, Commercial Vehicle, Homeworkers etc. Their payment service is full of diversity. Customers can make the payments in so many ways suck as: Cardnet, Bulk Payment Service, Teledebit, BACS Direct, Online Payment Control, International Payment, Faster Payments, CHAPS, Ceridian SME Managed Payroll Services etc.
International Services cover a wide range of solution s for trading overseas. Whether the customer is already trading overseas or considering taking advantages of overseas opportunities, their locally based international managers are there to help. They have access to a range of international products and services that can make overseas trading as simple as possible. Other facilities that a customer may avail in this same category are: SME Business Exporting Statistics, Euro Accounts, Foreign Currency Account, Currency Loans for Business, International Payments, Documentary letters of credits, Documentary Collections, Guarantees, SEPA Direct Debits for Debtors, Lloyds TSB online trade services, Travel Link, Forward exchange contracts, Trade Finance etc.
Private Banking of Lloyds TSB is one of the most exclusive services. Their view regarding achieving an objective is very strategic and subject to proper planning. Valuing this view Lloyds TSB has personalized service. Because they believe to achieve different objective in life, different strategy is required. For that they have precisely personalized service that incorporates experience and high leveled skill. Their clients will have a relationship manager who works closely with their clients to understand their need and develops a bespoke financial plan. As their main contact, their relationship manager will be their first port of call for any requirement. Once the mangers figure out the detail about the clients they will draw the perfect plan that will meet the requirement of the clients. This particular genre has other useful branches as well. They provide Financial Advice, Internet Banking, Telephone Banking, Mayfair Banking, Private Banking offices etc. Besides Personal Banking service Lloyds TSB also have particular plans for managing the wealth of their clients. Because they believe, managing wealth properly with successive plans can bring security to the clients' family, both now and in future. Future means looking forward to milestone in life. Lloyds TSB helps their clients through a thorough financial planning process so that they can establish their goals for the future. They discuss with the clients about the option that are available, and then structure their investment efficiently with the aim of providing growth income. They also maintain the clients' personal tax affairs and provide their retirement and after.
Lloyds TSB also takes into the concern about the sound health of their clients' and their family members. That is why they prepare and arrange appropriate levels of protection, from critical illness cover to planning ahead for inheritance tax. This will help to ensure that their family is looked after as the clients want in years to come. It is very natural that people pass onto their wealth to their next generation. For that people have certain plans in mind and there offers Lloyds TSB to review that plan to make it more efficient, fair and useful. If their clients start afresh, they will provide expert assistance on will writing (through their partners), wealth transfer planning, and both trust and estate management. All the clients have to do is to call their relationship manager and discuss the matter with them.
Lloyds TSB is very sincere and precise about the clients' investments because this is something very important for every person in their lives. Moreover this decision is not a 'straightforward' matter as Lloyds TSB explains. So they aim to bring clarity by starting with the clients' investment objectives, what exactly the clients want to achieve. They also take into account the attitude of the clients in the matter of risk taking, how much they have to invest and when they might need to access their wealth. Lloyds TSB also considers the personal circumstances of their clients as an important factor as this helps the Lloyds TSB to customize their advice accordingly based on the individual needs. Taking the needs into knowledge they will develop an investment strategy that fits with the clients' individual requirements and that aims to achieve superior performance on a consistent, long-term basis. As life is not predictable, Lloyds TSB also prepare their clients for the unexpected events. In order to do that Lloyds TSB helps the clients' to choose a wide range of products from across Lloyds Banking Group as well as leading providers in the market. To get specialized and specialist's service the clients have to access Tax, Trusts, Wills and Estate Service. Lloyds TSB Private Banking Perspectives contains their latest research and insights on areas of interest. Clients can also find out about their sponsorships and their latest news. In this segment they also have Wealth of Idea Magazine, Investor Outlook, Money Market Review, Sponsorship and Events, Retail Distribution Review and many more.
Lloyds TSB in their Commercial Banking segment facilitates the clients with multiple services. They have completely independent region based banking. They have branches over, Scotland, North East & Yorkshire, North Wales & North West, Midlands, East Angalia, South Wales & South West, London, South and International. They have specialist teams on Building & Constructions, Corporate Real Estate, Business Services, Energy & Resources, Financial Institutions, Leisure & Health, Manufacturing & Transport, Public Sector, Retail & Consumer Products etc. The product service the Lloyds TSB is providing is: Financing, Debt Capital Markets, Private Equity, Risk Management, Foreign Exchange Hedging, Cash Management, Deposit, International and Trade Finance.
Lloyds TSB has a wide range of options in International Banking. They even have a different section for Offshore Banking which is known as Lloyds TSB International. The world is becoming smaller and why not being international. In Lloyds TSB their clients can have international bank accounts with Euro and US Dollar accounts facility along with multi-currency savings. They also have the wealth management facilities where a client can have their financial planning reviewed, offshore investment options, Investment Portfolios, International Mortgages etc. With an international bank account the clients of Lloyds TSB can have Offshore Corporate Banking facility as well as Offshore private Banking service, great, aren't they? When clients have international lifestyle, they have specific financial needs. That's why Lloyds TSB has a range of products and services to help the clients to fulfill their ambitions whether they are travelling, working or buying a property abroad.
Overall, Lloyds TSB has exclusive services that a person will need through his/her entire life starting from childhood to the full age. They have plans for the children, plans for the teenagers and their education, plans for business, savings, wealth management, investment, and plans for retirement etc. Being with Lloyds TSB could be the best decision of someone's life as they have experts who can actually plan a perfect and effective way of using the wealth of a client. They have been doing this since 1765 when the bank was founded and later from 1889 when this has actually become Lloyds Bank Limited. Going with Lloyds Bank Limited can actually be the best decision of a person.