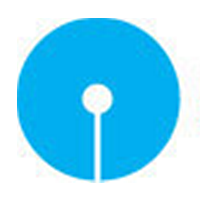 State Bank of India
Phone
:
0800 532 532 ( Local),+44 (0)20 7454 4338(Int)
Email
:
customerservices@sbilondon.com
Name
Instant Access Savings Account, Issue 3 (for new customers only)
Description
A Savings Account can be opened by a visit to any of our branches or by sending an application in the post.
Benefit
-Instant Access to your savings with attractive interest rates
-Grow your Savings with monthly interest
-Access your money with an International Debit Card
-Free unlimited withdrawals at all bank -ATMs in the UK and in State Bank group ATMs in Indiai
-Free money transfer to India
-Manage your account online using Internet Banking facility
Eligibility
This account is available to an individual, aged 18 years or over who is ordinarily resident in the UK for tax purposes and has a permanent UK address
Conditions
Interest is paid on a monthly basis. However, interest will not be paid on monthly minimum balances below £500.00 or above the maximum limit of £5,000,000. The monthly minimum balance is calculated based on the previous month's average balance, by totalling the daily balance in the previous month and then dividing this by the number of days in the previous month.
We reserve the right to close the account if the account balance falls below the minimum specified amount. However, we will provide you with 60 days' written notice before closure.
Interest will be paid after deduction of income tax at a rate specified by law, which is currently 20%. However, we will be able to pay gross interest to account holders subject to completion of HM Revenue and Customs form R85 available from your local branch or the HM Revenue and Customs website at www.hmrc.gov.uk
Only one instant access account can be opened by an individual. If a joint account is opened, then the same joint account holders cannot open another joint instant access account.
You may deposit your savings into the account by cheque or Electronic transfer without any charge.
Account can be managed by a visit to any branch or by post or using the online banking facility provided with the account.
An account will be opened only upon providing satisfactory identification and address verification documents together with proof of income, which may be in the form of a payslip. For the complete list of acceptable documents, please refer to http://www.sbiuk.com/personal/current-account/how-to-open-an-account
Account holders who maintain the minimum balance of £ 500.00 required for the account are eligible to transfer funds to bank accounts in India free of charge.
Interest rate for Instant Access Savings account guaranteed not to fall below the Bank of England base rate (currently at 0.5%) until December 31st, 2014.
Please click here for information on our General Terms and Conditions of Service.
Reviews
This place is where you can write your valuable comment, suggestion, complain or share your views about this banking items. Other people can get the benefit from your input knowing how good/bad this item is. Your valuable feedback will help the bank to refine their products and improve the quality of services.
Comments powered by

Disqus