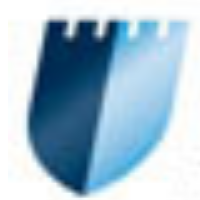 Secure Trust Bank PLC
Phone
:
+44 (0)8451 117 092, +44 (0)8451 117 117
Email
:
banking@securetrustbank.com
Description
If you are unsuccessful for a Moneyway plus loan we may offer you an alternative Moneyway loan
Loan Amount
£3,000 - £10,000
Interest Rate
£3,000 - £5,000 - 14.9% APR
£5,001 - £7,000 - 7.9% APR
£7,001 - £10,000 - 7.5% APR
Eligibility
>All applicants must be aged 25 or over and have a regular annual income of £15,000.
>All applicants must be a UK resident.
Conditions
Loan term available between 1-5 years
Details
-Who can apply for a loan?

All applicants must be aged 25 or over and have a regular annual income of £15,000
All applicants must be a UK resident
-How much can I apply to borrow ?
You can apply for a loan of between £3,000 and £10,000 in multiples of £50, over a repayment period from 1 to 5 years.

-How we determine the interest rate you will pay?
The rate you are offered is based upon our assessment of your personal circumstances, financial behaviour and the loan amount. Interest is calculated daily on the outstanding loan balance.

-How quickly can I get the money?
By bank transfer
If your loan application is successful, funds will be transferred to your bank account after we receive your signed loan documentation, and can take up to 3 - 5 working days to clear from the date of transfer.

-How quickly can I get a decision?
In most cases you could get a decision in minutes, although there may be occasions when we need further information before we can complete your application.

-What does 'Representative APR' mean?
The 'Representative APR' is the APR (Annual Percentage Rate) at or below which we expect 51% of customers to receive a loan when applying as a result of the advertisement on this website.

-What are Fixed monthly repayments?
The interest rate is fixed for the term of your loan and your monthly repayments will not change. This could help you budget more easily.

-Making your fixed monthly repayments
Your fixed monthly repayments will be paid by direct debit. We will send you a welcome letter confirming your first payment date. After the first payment, you can change the repayment date to one more suitable to you, although additional interest will be applicable.

-Repaying your loan early
You have the right under section 94 of the Consumer Credit Act 1974 to repay early in full or in part. If you wish to pay any amount early you must give notice to us at Moneyway, One Arleston Way, Solihull, B90 4LH or telephone us on 0121 693 9106. Unless you repay in full, any early repayment you make will not reduce the duration of the agreement but, if you have given us notice of your intention to pay an amount early, we will recalculate the amount of the remaining monthly instalments.
-Default Fees
(a) processing any payment made other than by Secure Trust Bank OneBill Account, bank Standing Order or by Direct Debit- £10.00
(b) sending arrears letters or reminders - £20.00
(c) arrears telephone calls - £20.00
(d) cheques, Standing Orders or Direct Debits which are dishonoured stopped or not paid by you - £25.00

-Other Fees
(e) tracing you if you move address without notifying us - £30.00
Reviews
This place is where you can write your valuable comment, suggestion, complain or share your views about this banking items. Other people can get the benefit from your input knowing how good/bad this item is. Your valuable feedback will help the bank to refine their products and improve the quality of services.
Comments powered by

Disqus