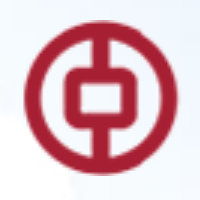 Bank of China (UK) Limited
Phone
:
0044 (0) 20 7282 8845
Fax
:
0044 (0) 20 7282 8846
Email
:
business.uk@mail.notes.bank-of-china.com
Head Office
90 Cannon Street, London EC4N 6HA
Description
London, the world's financial centre, combines exciting diversified cultures and amazing financial power. As well-known as Wall Street in New York, City of London has more than 200 foreign banks, over 600 foreign companies listed on the London Stock Exchange and one-third European headquarters of Fortune 500 companies. More than £4 trillion in funds under management in the UK with over US$1.9 trillion foreign exchange turnover each day in London. Here, right in the centre, Bank of China London Branch has developed and explored since 1929, always being with its customers and contributing to trades between Britain and China.