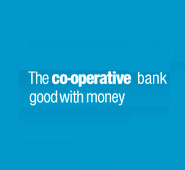 The Co-operative Banking Group

Only one account can be opened per person. A new account cannot be opened within the same calendar year of closing one. Minimum age to open the account is 16, and you must be a UK resident.

ISAs offer a different way to save tax efficiently. As well as offering our Co-operative Bank Cash ISA, our merger with Britannia means you can take advantage of the Britannia cash ISAs also, detailed below.

-Open for as little as £1 (maximum £1,000,000) -Pays the same rate of interest on every penny in your account -Variable rate of interest accrues daily and is paid annually -Money isn't the only thing that you'll be -saving - we are the only UK high street bank with a customer-led Ethical Policy -To open an accou...