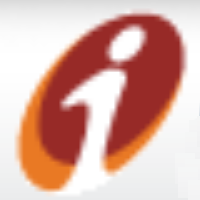 ICICI BANK UK PLC
Email
:
ukservice@icicibank.com OR ukdirect@icicibank.com
Name
SuperSaver Savings Account
Description
For convenience your SuperSaver Savings Account links to your ICICI Bank UK HomeVantage Current Account – so you can easily deposit and withdraw funds whenever you like.
Earn an attractive interest rate of 1.75% AER (variable), with the flexibility to withdraw funds whenever you like from this Sterling savings account
Benefit
Interest paid monthly
Minimum Balance
No minimum balance required.
Eligibility
18 years or older.
Current account with ICICI Bank UK PLC.
Details
-Key Product Features

-High Interest Rate
Facility to setup regular monthly transfers
Unlimited withdrawals with no penalties
Online and Phone Banking
Key Facts

-What will you have to pay us for our SuperSaver Savings Account services?
There are no standing charges on SuperSaver Savings Account offered by ICICI Bank UK PLC. However there are charges levied for certain services/facilities provided for day to day running of your account. We recommend that you go through the Rates and Charges Schedule before making a choice.
Who regulates us?
-ICICI Bank UK PLC is authorised by the Prudential Regulation Authority and regulated by the Financial Conduct Authority and Prudential Regulation Authority (Registration Number: 223268). ICICI Bank UK PLC (Company number 04663024) has its registered office at One Thomas More Square, London E1W 1YN.
What to do if you have a complaint?
If you wish to register a complaint, please contact us promptly at:
ICICI Bank UK PLC,
Customer Relations,
2nd Floor,
One Thomas More Square,
London E1W 1YN
Or
Call our Customer Service Centre at 08081 31 41 51 (Freephone from UK landline)
Or
Email us at ukcustomerrelations@icicibank.com
We will then arrange for a member of the complaints team to investigate and respond to you accordingly.
Are we covered by the Financial Services Compensation Scheme (FSCS)?

ICICI Bank UK PLC is covered by the Financial Services Compensation Scheme (FSCS). The FSCS can pay compensation to depositors if a bank is unable to meet its financial obligations. Most depositors - including most individuals and small businesses - are covered by the scheme.

In respect of deposits, an eligible depositor is entitled to claim up to £85,000. For joint accounts each account holder is treated as having a claim in respect of their share so, for a joint account held by two eligible depositors, the maximum amount that could be claimed would be £85,000 each (making a total of £170,000). The £85,000 limit relates to the combined amount in all the eligible depositor's accounts with the bank including their share of any joint account, and not to each separate account.
Reviews
This place is where you can write your valuable comment, suggestion, complain or share your views about this banking items. Other people can get the benefit from your input knowing how good/bad this item is. Your valuable feedback will help the bank to refine their products and improve the quality of services.
Comments powered by

Disqus