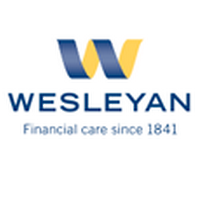 Wesleyan Assurance Society
Phone
:
+44 0800 092 1990, 0044 121 335 3487
Description
-Competitive, fixed rate from 8.4% APR representative
-Loans from £1,000 - £25,000
-Loan terms from one to seven years
-Select your monthly repayment date
-No arrangement or early repayment fees

Loan Amount
£1,000 - £25,000
Conditions
Loan terms from one to seven years
Details
Once you've applied, you'll be sent an agreement to read, sign and return. When your signed loan agreement has been received we can transfer funds into your current account using a three day standard BACS transfer. For an additional £15 fee, funds can be deposited in your current account within 24 hours using a CHAPS payment.
If you have any problems applying online, please contact our helpdesk by telephone and we'll help you fill out the form.
We will make credit reference, identity and other enquiries following our normal practice when we consider your application.
The details you provide, the information we already have and information from credit reference agencies are used to assess risk using credit scoring.
We may use credit reference and fraud prevention agencies to help us make decisions. What we do and how both we, credit reference and fraud prevention agencies will use your information is detailed in the leaflet called: Guide to the use of your personal information by Wesleyan Bank and Credit Reference and Fraud Prevention Agencies (pdf).
Wesleyan Bank Limited subscribes to the Lending Code which is monitored and enforced by the Lending Standards Board.

Missed or underpayments

We need to make you aware of some of the consequences of not making your agreed payments. If you underpay or miss any payment due under the credit agreement you will be in default on the agreement and:
You may pay more overall


We may register your details with credit reference agencies


You may find it more difficult to obtain credit in the future


Legal proceedings could be taken against you which could result in any outstanding debt being secured against any property you own

If you have difficulties making payments under your Agreement please contact us.

Reviews
This place is where you can write your valuable comment, suggestion, complain or share your views about this banking items. Other people can get the benefit from your input knowing how good/bad this item is. Your valuable feedback will help the bank to refine their products and improve the quality of services.
Comments powered by

Disqus