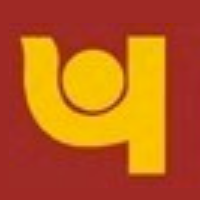 Punjab National Bank (International) Limited
Name
Fixed Rate Cash ISA (FD)
Description
An Eligible Individual will subscribe to open a Variable rate Cash ISA but can instruct the bank to allocate all or part of the subscription to a sub-account called Fixed Rate Cash ISA. All Subscriptions to Cash ISA will be accepted & credited into Variable Rate Cash ISA Account and from there whole or part of balance available in Variable Rate Cash ISA Account can be transferred to sub-account called "Fixed Rate Cash ISA".
Interest Rate
1 year to less than 2 years 2.15%
2 years to less than 3 years 2.30%
3 years to less than 4 years 2.40%
4 years to less than 5 years 2.50%
5 years 2.70%
Eligibility
-At least 16 year old
-Either resident or ordinarily resident in the United Kingdom for tax purpose.
Details
-Fixed Rate Cash ISA Account will be for a fixed Period with a minimum period of 1 year and Maximum Period of 5 years
-Pre-mature Withdrawal from Fixed Rate Cash ISA Account is allowed for full amount after giving notice of minimum 30 days. Partial withdrawal is not allowed from Fixed Rate Cash ISA, subject to conditions given under "closing Cash ISA".
On the instructions of the investor and within the time stipulated by the investor, subject to minimum notice period of 30 days, investments held in his/her Fixed Rate Cash ISA and proceeds arising from those investments shall be transferred or paid to the investor.

Reviews
This place is where you can write your valuable comment, suggestion, complain or share your views about this banking items. Other people can get the benefit from your input knowing how good/bad this item is. Your valuable feedback will help the bank to refine their products and improve the quality of services.
Comments powered by

Disqus