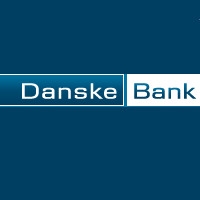 Danske Bank A/S
Phone
:
0845 6002 882, +44 (0) 28 9004 9211, +44 20 7410 8000
Description
If you need a credit card, our Visa card is popular and widely accepted in outlets all over the world wherever the Visa logo is displayed.
It's a safe and more secure alternative to carrying cash. When you're abroad you can simply use your card instead of worrying about foreign currency or traveller's cheques.
Details
Why choose a our Visa credit card?

There is a 0% introductory rate of interest for the first five months

There's no Balance Transfer or Handling Fees – It's cheaper switching to one of our credit cards. For cardholders opting to change to our Visa credit card there's no balance transfer or handling fee to pay.

There's a favourable calculation of interest – Our cardholders enjoy a true interest free period. We only charge interest on purchases from the payment due date detailed on the card statement, not from the date of the transaction. In contrast, many other credit card providers will apply interest from the transaction date. So, if you have a credit card with another card provider and choose to carry a balance beyond your payment due date, you could pay up to an additional 56 days of interest.

A single rate of interest for all repayments – Unlike many other credit card providers we only charge one rate of interest, at any one time, on your credit card account regardless of the balance or whether the transaction is a cash advance or purchase.

Easy access to cash – You can withdraw up to £500 cash from any cash machine or bank worldwide displaying the Visa symbol. You will pay fees for this and interest from the date your account is debited.

Total flexibility – You can order up to three additional cards for your partner or any other adult member of your family. All transactions will appear on your monthly statement, so you can keep track of your balance.


Cardholders must be at least 18 years of age.

Reviews
This place is where you can write your valuable comment, suggestion, complain or share your views about this banking items. Other people can get the benefit from your input knowing how good/bad this item is. Your valuable feedback will help the bank to refine their products and improve the quality of services.
Comments powered by

Disqus