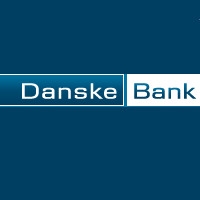 Danske Bank A/S
Phone
:
0845 6002 882, +44 (0) 28 9004 9211, +44 20 7410 8000
Name
Danske Junior Cash ISA
Description
Prepare for your child's future the tax-free way.
A Junior ISA is a savings account, designed specifically for children under 18 years of age. It is similar to the ISA available for persons aged over 16, in that:
it is a tax efficient way of saving as income earned is exempt from UK income tax and capital gains tax
'cash' and 'stocks & shares' versions of the account are available. We currently offer the 'cash' version of the account - the Danske Junior Cash ISA.
Interest Rate
AER 4.00% (Variable)
Eligibility
Age under 18.
Details
The Danske Junior Cash ISA is designed to help you save for your child's future and so the money invested is held for the child until age 18 when the account will be converted into an adult Cash ISA. Funds will then be available for them to withdraw or alternatively their savings can remain in the adult Cash ISA and continue to earn tax-free interest.

Please Note: Tax rules and tax levels may change in the future including the favourable treatment of ISAs

If your child is under 18, resident in the UK and does not hold a Child Trust Fund, the Danske Junior Cash ISA may be exactly what you are looking for to start saving for expensive third level education, travel experience, or a helping hand onto the property ladder.

A children's savings account with the same tax benefits as an adult Cash ISA – exempt from UK income and capital gains tax
Annual subscription allowance, currently up to £3,720 per child for the tax year 6 April 2013 – 5 April 2014. The annual subscription allowance is reviewed by HM Revenue and Customs (HMRC) for each tax year and is based on the Consumer Price Index
The account is held in the child's name, but opened and managed by someone with parental responsibility for the child, or the child themselves if aged 16 or 17. However, it's not just your child that can benefit from a Danske Junior Cash ISA - if you are aged 16 or 17 and resident in the UK, then you can open a junior cash ISA for yourself. Even if you already hold an adult cash ISA, you can still hold a Danske Junior Cash ISA and make the most of its tax-free allowance
If the child already holds a junior cash ISA with another provider, you can still transfer it to us if you wish. We will pay interest on the full amount to be transferred as soon as we receive the application, provided the funds are free to move and not held in a fixed-term or notice account
Anyone can make subscriptions to the Danske Junior Cash ISA - you don't have to have parental responsibility for the child to do this
No withdrawals are permitted until the child reaches age 18 and the account becomes an 'adult' Danske Cash ISA - then the child has full access to the funds
An attractive rate of interest, paid annually on 31st December (or the next business day if this falls on a weekend)
Subscriptions may be made by way of a lump sum and/or regular savings
A minimum subscription of £25 is required to open a Danske Junior Cash ISA
Statements are available at regular intervals of your choice (at least every 6 months)
Reviews
This place is where you can write your valuable comment, suggestion, complain or share your views about this banking items. Other people can get the benefit from your input knowing how good/bad this item is. Your valuable feedback will help the bank to refine their products and improve the quality of services.
Comments powered by

Disqus