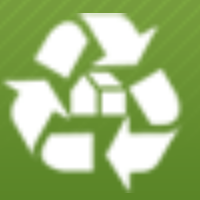 Ecology Building Society
Phone
:
+44 (0)845 674 5566, +44 (0)1535 650 770
Email
:
info@ecology.co.uk
Head Office
Ecology Building Society
7 Belton Road
Silsden
Keighley
West Yorkshire
BD20 0EE
Description
In 1980, at a Green Party conference, a Yorkshire solicitor complained of the difficulty he had in finding a mortgage for a property needing extensive renovation. Someone asked 'Why don't we start a building society?' and Ecology was formed.
In those days, a building society could be started with just £5,000, so ten people put in £500 each (some of whom still save with us!). We began trading in 1981, from a tiny upstairs office in Cross Hills, West Yorkshire, just a few miles from our current eco-HQ.