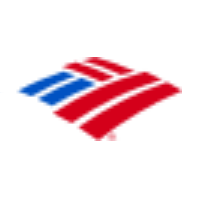 Bank of America Corporation
Phone
:
+44 2071744000, +44 (0)800 456 1234
Head Office
Bank of America
Chester Business Park
Chester CH4 9WW
United Kingdom
Description
Bank of America Corporation, an American multinational banking and financial services corporation, is the second largest bank holding company in the United States by assets,[5] and the fourth largest bank in the U.S. by market capitalization. The bank is headquartered in Charlotte, North Carolina. Bank of America serves clients in more than 150 countries and has a relationship with 99% of the U.S. Fortune 500 companies and 83% of the Fortune Global 500. The company is a member of the Federal Deposit Insurance Corporation (FDIC) and a component of both the S&P 500 Index and the Dow Jones Industrial Average.