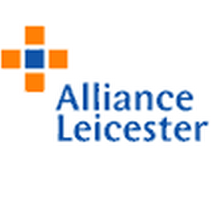 Alliance & Leicester PLC
Phone
:
+44 1908 238 013 (Int), 0845 600 4388 (Local)
Head Office
Santander UK plc,
Customer service centre,
Carlton Park,
Narborough,
Leicester,
LE19 0AL.
Known As
Alliance & Leicester
Description
Alliance & Leicester was a former UK-based bank and PLC, which in later years operated as a trading name of Santander UK before being rebranded as Santander. Alliance & Leicester was legally acquired in May 2010 by Santander UK, and was fully incorporated by 2011.[1][2] Although all branches now carry the Santander name, its international arm based in Douglas, Isle of Man retains the Alliance & Leicester name and operates separately from Santander UK. Formed in 1985 through a merger of the Alliance Building Society and the Leicester Building Society, Alliance & Leicester became a bank in 1997 when it was floated on the London Stock Exchange. It was formerly listed in the FTSE 250 Index, having been a FTSE 100 constituent from April 1997 to June 2008.