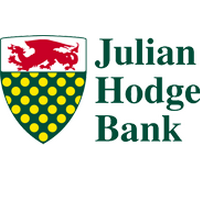 Julian Hodge Bank Limited
Phone
:
+44 (0) 29 2022 0800
Fax
:
+44 (0) 845 371 3901
Head Office
29 Windsor Place, Cardiff, CF10 3BZ, UK
Description
In banking terms Julian Hodge is a young institution having obtained authorised status under the Banking Act as recently as 1987. But that event belies the group's pedigree in that it was nurtured from the same stable that created Chartered Trust plc and Bank of Wales plc.
All three institutions were founded by Sir Julian Hodge whose activities since the 1950's are widely acknowledged as having been the catalyst behind the development of the dynamic financial services sector that now exists in South Wales.
The two earlier banks set up by Sir Julian are now owned by major public companies, but Julian Hodge Bank remains an independent family controlled company and therein lies the key to its culture and philosophy that sets it apart from many other financial institutions.