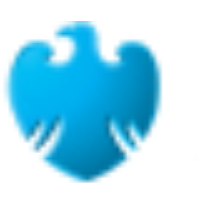 Barclays Bank
Email
:
internetsecurity@barclays.co.uk
Head Office
One Churchill Place,
Canary Wharf, London, United Kingdom
Description
Barclays is a British multinational banking and financial services company headquartered in London, United Kingdom. This is recognized as a major global financial services provider engaged in personal banking, credit cards, corporate and investment banking and wealth and investment management with an extensive international presence in Europe, the Americas, Africa and Asia. With over 300 years of history and expertise in banking, Barclays operates in over 50 countries and employs 140,000 people. Barclays moves, lends, invests and protects money for customers and clients worldwide. Barclays has operations in over 50 countries and territories across Australia, Africa, Asia, Europe, North America and South America and around 48 million customers. As of 31 December 1690 it had total assets of US$ 2.33 trillion, the third largest of any bank worldwide. It was founded in 1690, it is the 6th oldest bank in the world still in existence.
Before getting started lets have a glimpse over the inner structure of the Barclays. Barclays is a universal bank and is organized within two business 'clusters': Corporate and Investment Banking, Wealth and Investment Management; and Retail and Business Banking. The Corporate and Investment Banking, Wealth and Investment Management cluster comprises three business units: Corporate banking; Investment banking; and Wealth and investment management. The Retail and Business Banking cluster comprises four business units: Africa Retail and Business Banking; Barclaycard (credit card and loan provision); Europe Retail and Business Banking; and UK Retail and Business Banking. Barclays has a primary listing on the London Stock Exchange and is a constituent of the FTSE 100 Index. It had a market capitalization of approximately £21.8 billion as of 23 December 2011, the 22nd-largest company of any company with a primary listing on the London Stock Exchange. It has a secondary listing on the New York Stock Exchange.
Barclays Group Chief Executive Antony Jenkins thinks that becoming the Go-To bank is their corporate goal. The pursuit of it will derive their thinking, their decisions and their actions. The Chief Executive also sets out the results of Barclays Strategic Review, details of the Transform Program which will take Barclays toward becoming the 'Go-To' bank, and information on the future performance, size and shape of the business. About their strategic review the Chief Executive Antony Jenkins said, "Barclays is changing. We intend to change what Barclays does and how we do it and have set out clear commitments against which our progress can be measured. Our goal is to make Barclays the 'Go-To' bank for all our stakeholders. The plan that we set out today is critical to delivering that goal." Their view is very specific, precise and clear.
Barclays is very much focused on fundamental business. They have reviewed how their business operates. They have looked at the bank in terms of business performance and in terms of culture because they think that only a business driven by strong values can deliver strong, sustainable returns. In January, as a part of their Transform Program, they announced their newly defined Purpose and Values across Barclays globally. These are fundamental to Barclays long-term success and represent the set of standards under which all of them at Barclays will work, and against which the performance of every employee will be assessed and rewarded. Their common purpose is to help people achieve their ambitions – the right way. They will measure and reward their people, not just on commercial results, but on how they live their values and bring them to life every day. And they will judge their 'Go-To' success on a balanced scorecard of impact.
Barclays has a worldwide service in so many continents and in so many countries. Currently they have covered the Asia Pacific where countries like Philippines, China, Japan, Indonesia, Singapore, India, Pakistan, Taiwan etc are included other than the giant countries. In Africa and Middle East they have their service in almost 19 countries. In that list there are Zimbabwe, Zambia, Uganda, Tanzania, UAE, Rwanda, Seychelles, South Africa, Saudi Arabia etc. In America they have covered Brazil, Canada, Cayman Islands, Mexico, Puerto Rico and USA. In Europe they have their service in almost 21 countries including UK, Spain, Monaco, Portugal, Norway, Russia, Jersey, Italy, Isle of Man, Luxembourg etc. They are planning to expand their service even more.
Barclays have a very strong management structure. Their Board is consisting of thirteen powerful and prominent figures. They are Sir David Walker, Antony Jenkins, Chris Lucas, David Booth, Tim Breedon, Fulvio Conti, Simon Fraser, Reuben Jeffrey III, Sir Andrew Likierman., Dambisa Moyo, Sir Michael Rake, Diane de Saint Victor and Sir John Sunderland. And there are eleven members in their Executive Committee where some of the members are the member of the Board as well. The Executive Committee Members are: Antony Jenkins, Chris Lucas, Robert Le Blanc, Mark Harding, Thomas L Kalaris, Shaygan Kheradpir, Maria Ramos, Richi Ricci, Sir Hector Sants, Valerie Soranno Keating and Ashok Vaswani.
Barclays has their own and perfectly infallible framework and particular code and rules. As Barclays is listed on the London Stock Exchange, they comply with the UK Corporate Governance Code. Additionally, Barclays has American Depository Receipts listed on New York Stock Exchange, and is also subject to the NYSE's corporate governance rules. Barclays principal duty is to create and deliver sustainable shareholder value through setting Barclays' strategy and overseeing its implementation. In doing that, they pay due regards to matters that might affect the future of Barclays, such as the effect the Board's decisions may have on their employees, the environment, their communities and relationship with suppliers. The Board also ensures Barclays' management team achieves the right balance between promoting long-term growth and delivering short-term objectives. Members of the Board are also responsible for maintaining an effective system of internal control that provides assurance of efficient operations and for ensuring that Barclays' management team maintains an effective risk management and oversight process across the company. The Board is also very concerned about the Risk Appetite, capital and liquidity, Financial Results and dividends, Strategy, Board membership, remuneration, governance etc. Barclays has several policies like Risk Management Strategy, Policy on the provision of services by their Statutory Auditor, External auditor objectivity and independence Non – audit services. Their policy on the provision of services by the statutory auditor sets out the circumstances in which the auditor may be permitted to undertake non-audit work for Barclays. The Board Audit Committee oversees compliance with the policy and considers and, if appropriate, approves requests to use the auditor for non-audit work. Allowable services are pre-approved up to 100000 or 25000 pound in the case of certain taxation services. The company secretary and his team deal with day-to-day administration of the policy, facilitating request for approval. There are some particular issues that are prohibited in their policy like: Bookkeeping, design and implementation of financial information systems, appraisal or valuation services, actuarial services, internal audit outsourcing, management and human resources functions, broker or dealer, investment advisor or investment banking services, legal, expert and tax services involving advocacy. There are some other services that the Board Audit committee considers for approval. These are statutory and regulatory audit services and regulatory non-audit services, other attest and assurance services, accountancy advice and training, risk management and controls advice, transaction support, taxation services, business support and recoveries, translation services etc.
The Board Committees are assigned to certain responsibilities. That is why each and every particular service has its exclusivity and precise effect focusing on the internal control and risk management. There is Board Audit Committee which precisely deals with certain issues. They review accounting policies and the contents of financial reports, monitors disclosure controls and procedures and the internal control environment, considers the adequacy and scope of the external and internal audit, oversees the relationship with their external auditors. Board Conduct, Reputation and Operational Risk Committee consider Barclays' reputational risk issues and exposures. They also consider conducting risk and the effectiveness of the process in place to ensure fair customer outcomes. This particular committee also declares the risk they are prepared to take and monitors the operational risk appetite. They review and approve Barclays overall citizenship strategy and associated policies. Board Corporate Governance and Nominations Committee deals with the composition of Board, Recommends appointment of new directors, and considers succession plans for Chairman and Chief Executive Positions. This committee operates the Talent Management Program. Monitoring the corporate governance issues along with overseeing the annual Board performance review are other responsibilities of this committee. Barclays has a very strong policy in remunerations sector. They set the overarching principles and parameters of remuneration policy across Barclays. Arrangement of remuneration approval and consideration for the executive directors and senior executives are made by this particular committee. They also approve individual remuneration awards, agree changes to senior executive incentive plans, and govern employee share schemes and looks at strategic HR issues. Boards of Financial Risk Committee's jobs are to recommend total level of financial risk they are prepared to take, monitoring financial risk appetite, and reviewing limits for individual types of financial risk, monitoring financial risk profile. Board Enterprise Wide Risk Committee is there to consider and recommend the Board the Group's overall risk appetite. They review the Group's overall risk profile and make sure that principal risks have been properly identified and are being appropriately managed.
Barclays have full time executive directors who are part of the management team. They are responsible for the day-to-day management of their business and are supported by the executive committee. There are non executive directors who are independent from the main management team. They constructively criticize the management team and monitor the success of the Barclays' management team. Under UK company law, Directors must promote the success of the company by exercising independent judgment with reasonable care, skill and diligence, while having regard to the long term consequences of their decision. The Board of Barclays reviews their performance every year. This review is formal, rigorous process that has been facilitated externally since 2004.
Now that we know about the strong structure of Barclays we may have an insight of the services they have for their individual clients. Barclays have an extensive service for their clients that includes Personal Banking, Business Banking, Premier Banking and Wealth and Investment Management. Barclays offers world class everyday banking service to customers over 20 key countries around the world. They help to manage the customers' money with a range of bank accounts, products and services to meet their savings, protections and borrowing needs. First and foremost the online banking, Barclays have very extensive online banking facilities. Once a customer has registered for the online banking its all the way very easy to handle and precise with the functions. Through the online banking customers can have the overview of their accounts and other services. Customers may have the facility of online payment and transfer facilities. They can make payments to many payees and even can create and manage standing orders. They can set up orders for future payment if necessary.
Barclays offer basic banking for all their customers. They offer basic current accounts and others packed with extra benefits for an extra monthly fee. And to help make things easier, and because they know their customers want to bank when it suits them, they can manage their money in branches, online and even on their mobile phone. ATMs are always there over the phone. Besides regular current account Barclays also have the facility of savings accounts. Whether to look for easy account access or to put away cash for long time savings, they offer an extensive range of savings accounts. They offer customized banking as per customers' requirement. They also have ready made offers that a customer may avail instantly. These services vary from country to country but not to worry, the services are all very competitive. Commonly known as Loan is introduced by Barclays to its customer is Borrowing, the very common idea. If a customer plans to buy a new home or to buy anything that might need a large amount of money Barclays have plans and schemes for them. As for buying a new home, Barclays have a range of mortgages to help meet the customers' needs. And if they are looking for support with home improvements, as we have mentioned earlier, buying a car or a dream purchase, their personal loans could help. Barclays have insurance plan for their customer in regards of home, family, pension, being well etc. As of credit cards, Barclays have convenient and flexible ways to pay by using Barclaycard. They have market-leading credit card and payment business. They offer their customers a variety of innovative, easier ways to pay in markets across the world. They have a range of credit card products, point of sale finance, partner cards and mobile payments that will meet the customers' need. They even have multiple ways to produce the statement to their customers for the credit card bills like: on paper, online or via eStatements. Not to mention that all these procedures are secured and precisely produced to the customers.
Few banks have the facility of the mobile banking and Barclays is one of them. Barclays have Mobile Banking Smartphone apps which helps UK retail banking customers stay on top of their money, wherever they are. The app is completely secure and provides access to financial information including account balance, recent account and Barclays transactions, money transfer, bill payment etc. The app is available for iPhone, Android and BlackBerry users. Barclays have the personal banking news facility through which customers can get whatever update that are taking place or about any new services or offers and schemes.
Barclays believes in boosting business all over the world. That is why Barclays offers so much more than a business bank account. They support small and medium-sized businesses with specialist advice, products and services, whether they are looking to grow at home and abroad, or are just starting out. They have specialized business banking team who will work with the customers for a fresh start or come up with smart ideas to utilize the customers' asset properly. Customers can have first-class accounts for their business banking to manage their money effectively. Barclays will always be there to help the customers out for any new set up. They believe in thriving business all over the world. So they do care about every single customer who wants to began or expand any legal business whether they are looking for property, buying new machinery, need working capital or something more, their team can talk to the customers about the solutions they offer. After being engaged in any trading, customers can make their payments in many hassle free ways, ways that are convenient for the customers, wherever they are in the world. Small independent trader or a large multinational, they are able to accept payments using their secure online payment processing system. They help their customers control spending by giving them access to their accounts on the go, with their mobile and internet servicing. Barclays also offer a variety of reward programs to build and improve the business as well as the relationship with the customers. Barclays' partner finance division provides business with a range of point-of-sale finance options. These are just head starts. There are many more and customers can know more by just asking them what they need. Barclays can help the customers through spare cash grow, insurance services to protect what is important, international banking services if they are looking to do business worldwide and more. Money can be managed online as well.
Premier Banking from Barclays offers an exclusive and preferential banking service to eligible customers in selected countries around the world. Premier banking can be very useful if a customer is going international. In premier banking a customer gets first-class current accounts where the customer gets preferential banking service along with black debit card, a wide range of Barclaycards, a local relationship team and the option to join their exclusive lifestyle membership program. A dedicated team will always be there to help out with banking needs wherever they are. International premier banking provides a customer with the service whether the customer is in another country or retiring abroad or buying property overseas or just travelling. Barclays can arrange travel insurance or foreign currency and help the customer to explore the property market or open a bank account in their new home. Premier debit and credit cards are available with increased cash limits for premier customers. They have expert teams to help out with decision making and planning. They can plan what to do with a customer's wealth in future. If a customer is travelling, they can organize a meeting in a familiar environment and book one of their Premier Lounges in cities across Europe. Barclays offers their clients an investments service, including ready-made portfolios or tailored plans with a range of funds from some of the leading names in the market. Their savings and investment products provide peace of mind that their money is working hard for them, both at home and abroad. With secure online banking and telephone banking customers are always ensured to manage their finance. Premier customers even can have the free SMS service in Europe if available. Customers can have transactions records through this service.
Barclays have very special arrangements for wealth and investment management. They provide international private banking, wealth planning, trust and fiduciary services, investment management, brokerage services and research to clients across the world. They also provide international banking, investment solutions and international trading, in multiple currencies, offered in well regulated and secure locations. They have a hand full of products and services for private banking. They have day-to-day banking, lending, liquidity management, foreign exchange etc. Customers can enjoy easy and comprehensive access to banking services and have the advantage of competitive interest rates, online banking, a range of bespoke cards and facilities to make managing their money easier. Barclays thinks borrowing is an opportunity not restrictions. So they come up with a variety of schemes of loans which is an integral part of managing wealth. Not only this, Barclays also take the hard work out of building a portfolio of cash and near cash investment for their customers in order to help keep their money safe while working toward maximizing their potential returns. In field of foreign exchange, highly qualified teams based in London, the Channel Island, Geneva, Hong Kong, and Singapore, they can help their customers to potentially improve their investment strategy. Barclays is specialized in helping institutions and intermediaries build and protect their wealth. They have the products, services and expertise to help their company achieve its financial goals.
Barclays have a very special research and strategy team whose main concern is to produce a range of research publication where there are regular updates on evolving trends in financial markets and their recommended investment strategies. Their policy of investment is a perfect combination of emotion and scientific dimensions which leads a customer to a personalized portfolio that reflects both a customer's financial personality and investment objectives more closely.
Barclays is always connected to the philanthropist activity all over the world. Their advice extends far beyond helping people and their families. Their philanthropist activity always plays an important role in a person's life in regards of education and their future prosperity. Apart from that Barclays have corporate and institutions all over the world. They provide a range of services for corporate, government, institutional and business clients. They have particular services in Banking Business, Corporate Banking, Investment Banking, Research, Global Markets and International Banking.
Barclays introduces the corporate banking with an insight where they believe to do business a trusted financial partner is essential. Barclays provides integrated corporate banking solutions to businesses with an annual turnover of more than £5m in the UK, and large local companies, financial institutions, non-bank financial institutions and multinationals globally. They serve more than 40,000 clients – including some of the world's largest businesses – through their dedicated relationship teams, industry specialists and product experts. They can provide with the safest way of cash management that includes deposit of cash and cheques, electronic payment mechanisms etc. Credit aggregation, national pooling and interest distribution is also their area of interest. They help their customers to manage and optimize their surplus cash that helps a client to get security and liquidity for their business. An operational account, instant access deposits and fixed deposits and notice deposits are all can be provided by Barclays. For trading activities they have attractive solutions both in home and abroad. Their trade solutions include supplier financing and trade loans as well as guarantees and letters of credits. They also offer suite of financing solutions to medium, large and multinational corporate clients, based around their term loan products, revolving credit facility and asset finance products. These range from simple bilateral sterling term loans to large highly structured and multi-currency syndicated investment deals. They offer a suite of foreign exchange products including spot, forward, emerging market, derivatives and FX eComm as risk management scheme. And Barclacard is always there to deal with any necessity.
Barclays have clients like Premier League, The Economist Group, Emma Bridgewater Ltd, JCB, Searcys etc. These are the giant groups and clients of Barclays for years and maintaining a very healthy business relationship with them.
Barclays' investment banking comes up with a comprehensive financial advisory, capital rising, financing and risk management services to corporations, governments and financial institutions worldwide. They asses a client and provides him/her with all the banking products available. Their corporate finance comes up with sophisticated strategies for clients' corporate finance needs. They provide their clients the most strategic advises considering all the products they have. Their industry and product coverage group include communications, consumers, financial institutions, financial sponsors, healthcare, industrial, media, natural resources, power, retail, technology etc. For global financing and risk solutions they have equity capital markets, debt capital markets, leveraged finance, loans etc. Through these Barclays provide their clients multiple solutions. Barclays' specialist M&A group delivers worldwide strategic advisory services, giving their customers the entire spectrum of strategic alternatives including acquisitions, divestitures, restructurings, leveraged buyouts, takeover defense, special committee assignments and exclusive sales. Barclays have restructuring and finance group who can provide a customer full-service restructuring expertise including financing and traditional restructuring advisory services.
Barclays is handling the Global Market quite efficiently. They have wide range of strategies for corporations, governments and financial institutions. Interest rate products are one of those. Barclays has full product set in all major European currencies, USD, Yen and more that are necessary in interest rates. Barclays maintains its market-leading credit franchise with superior ideas, solutions and liquidity across a full range of products globally. Barclays is a leading market maker and a top-tier lead-manager of issuance in inflation-linked securities, in which they have one of the largest bond franchises globally. This enables them to offer an unsurpassed breadth of products and continue their commitment to the development and growth of inflation-linked markets. Barclays is a leader in the structuring, global distribution, trading, and research of asset backed products in the Asset Backed Securities and Asset Backed Commercial Paper markets. They provide their customers with seamless execution of securitization transactions, and in-depth market intelligence.
Barclays is acknowledged to be one of the top three players in the major commodity asset classes, and remains at the forefront of the industry. They have agricultural products, coal and dry freight, crude oil and refined products, environment markets, industrial materials and precious metals, the Barclays vault, mining and metals power and gas etc where they manage the risk factors and provide financial services solutions across a board spectrum of all products. Some of these commodities have other multiple expertise and experience which Barclays offers for betterment of these commodities.
Barclays provides global FX execution and risk management services. Their aim is to offer the customers the most comprehensive range of products and services, executed in the most efficient way. The award-winning BARX electronic trading platform delivers a full suite of FX execution capabilities, market-leading functionality, and seamless execution. With BARX, customers have access to 24 hour, two-way executable streaming prices for over 55 currencies and 300 currency pairs plus FX options, including: streaming exotics, dual currency investments and superior algorithmic trading via PowerFill+. Barclays always have solutions for risk management. So is the story here. Their dedicated team manages the risk exposure, from complex and cross border FX issues they provide solutions for the customers and guide them to the right path. Barclays also provides fully integrated prime brokerage model that fits with a customer's individual strategies. Barclays have structured products that come through a consistent framework and deep risk management expertise. They offer customized investment products, hedging strategies, cash flow hedging structures and strategic balance sheet hedges.
Barclays Prime Services provides a fully integrated cross-asset class offering for financing, clearing and execution globally. Their leading platform delivers asset protection, margining solutions, industry intelligence, analytics & execution technologies. Under these streams there are capital solutions, equities financing-cash PB, Equities financing – synthetics, fixed income financing, futures, FX prime brokerage, margining, OTC derivatives clearing, quantitative prime services, robust technologies, securities lending etc. They have equities and funds and advisory services as well. Barclays have always thought about their clients and customers and they provide quality services to them. These services are extensive as well as precisely effective. Banking with Barclays will always be beneficial and most importantly as it is globally renowned, for international clients and customers Barclays will be a very intelligent choice.