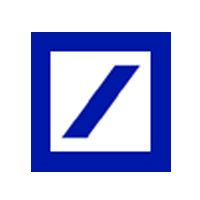 Deutsche Bank
Phone
:
+44 20 754 58000,+44 20 754 57104
Email
:
cheryl.parker@db.com, press.office@db.com
Head Office
Deutsche Bank AG
1 Great Winchester Street
EC2N 2DB LONDON
GREAT BRITAIN
Description
Deutsche Bank is a leading global investment bank with a substantial private clients franchise. Its businesses are mutually reinforcing.
A leader in Germany and Europe, the bank is continuously growing in North America, Asia and key emerging markets.
With more than 100,000 employees in over 70 countries, Deutsche Bank offers unparalleled financial services throughout the world.