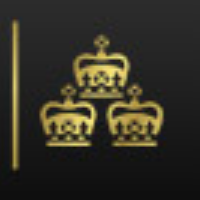 Coutts & Co.
Phone
:
+44 20 7753 1000, +44 20 7957 2424,+44 20 7770 0000,+44 (0)20 7753 1365
Email
:
webmaster@coutts.com
Head Office
Coutts & Co
440 Strand
London
WC2R 0QS
Description
In the Spring of 1692, a young Scot, John Campbell of Lundie, set up business as a goldsmith-banker at the sign of the Three Crowns in the Strand, London. The earliest extant records show that not only did Campbell supply plate and jewellery, he offered a comprehensive banking service: discounting bills, making loans and taking deposits. Many of his customers were his fellow countrymen, including his clan chief, the powerful Duke of Argyll. Campbell enjoyed royal patronage when Queen Anne commissioned him to make the collars and badges for the Order of the Thistle. In 1708, Campbell took another Scottish goldsmith, George Middleton, as partner. John Campbell died in 1712 and that year, Middleton married the founder's daughter, Mary.