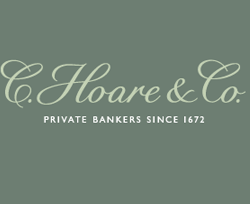 C.Hoare & Co
Phone
:
+44 (0)20 7353 4522
Email
:
archivist@hoaresbank.co.uk
Head Office
37 Fleet Street, London, EC4P 4DQ
OR
32 Lowndes Street, London SW1X 9HZ
Description
The Bank was founded in 1672 by Richard Hoare at the sign of the Golden Bottle in Cheapside. In 1690 he moved the business to new premises in Fleet Street, still within the City of London.
C. Hoare & Co. is the sole survivor of the private deposit banks which were established in the 17th and 18th centuries. As such it has a long and interesting history.