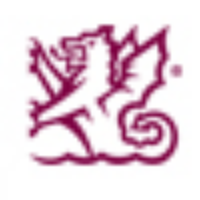 Butterfield Private Bank
Phone
:
+44 (0) 20 7776 6700
Fax
:
+44 (0) 20 7776 6701
Email
:
info@uk.butterfieldgroup.com
Head Office
Butterfield Private Bank
99 Gresham Street
London EC2V 7NG
Description
Our heritage stretches back to 1858, when a merchant trading firm founded by the entrepreneurial Nathaniel T. Butterfield became The Bank of N.T. Butterfield. In 1904, Butterfield became a public company, incorporated as The Bank of N. T. Butterfield & Son Limited.
Butterfield first established operations in the UK in 1965. In 2001 the London based Matheson Bank Limited was acquired and rebranded as Butterfield Private Bank. Our presence in London expanded through the acquisition of Leopold Joseph in 2004, a name which has been in the City of London since 1919. In 2007 the investment management business of Bentley Reid became part of the Butterfield Group.
Today we have offices in 7 jurisdictions, being Bermuda, The Bahamas, Barbados and the Cayman Islands in the Caribbean, the UK, Guernsey and Switzerland in Europe.