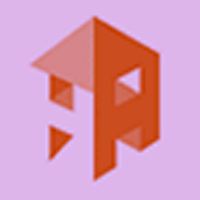 Harpenden Building Society
Email
:
enquiries@harpendenbs.co.uk
Name
Young Savers 21 Club
Description
Anyone between the ages of 18 and 21 can open a 21 Club savings account. It will be of particular interest to those savers with maturing 18 Club accounts as they can continue to be a member of the society and receive an attractive rate of interest.
Details
-How much can I save?
You only need £1 to open an account. The minimum investment level must be maintained for the account to remain open.

If you are an existing 18 Club account holder then you may transfer all or part of the balance and interest from your account. Further amounts can be added to the account at any time without restriction. The account may not be held jointly.

A passbook will give you a record of the transactions that you have carried out. Please present it every time you pay into your account or make a withdrawal.
How is interest paid?
This account offers a variable rate of interest. Interest is calculated on a daily basis and credited to the account annually on or about 31st December.

Interest will be paid net of income tax at the rate required by law, or subject to the required certification, gross.

Some 21 Club account holders may be able to receive interest gross – for example, if you are still receiving full-time education.

Full information on how you can receive interest without tax being deducted is available on request.
Paying money in
Money can be added to your account by any of the following methods:

Cash (up to £3,000 per day) or cheques can be paid in over the counter
You can ask your bank to arrange a direct transfer once your account has been opened
You may also pay cheques into your account by post

Our Freepost address is: Harpenden Building Society, FREEPOST SB165, Harpenden, AL5 4BR

When making cheques payable to Harpenden Building Society you should also include the name of the person(s) into whose account the money is being paid (e.g. Harpenden Building Society – Account holder's name). If you are paying cheques into your account they will take six working days to clear from the day after receipt. You will also earn interest from the day after receipt.
Taking money out
A maximum of three withdrawals are allowed in each 12 month period following the opening of the account without notice or penalty, including closure.

You can withdraw up to £250 in cash per day over the counter or a maximum of £10,000 by cheque per day.

If you would like a cheque for a larger amount, please let us know in advance as special arrangements may need to be made.

In instances where three withdrawals have already been made during the current 12 month period then closure cannot take place until the start of the next 12 month period.

Following closure the 21 Club account cannot be re-opened during the following 12 month period.
What happens on your 21st birthday?
We will write to you before your 21st birthday when you will be given the choice of receiving a cheque for either all or part of the funds, plus interest, or to transfer all or part of the funds, plus interest, into any other type of account operated by the Society at the time.

If the Society does not receive any instructions from the account holder within 60 days of writing then the whole amount plus interest will be transferred to either an Escalator or Hertfordshares account, dependant on the balance.
Opening an account
Simply download the 21 Club Account leaflet on this page and complete the Application and Declaration form. Return these together with your deposit and identification to open your account.
Reviews
This place is where you can write your valuable comment, suggestion, complain or share your views about this banking items. Other people can get the benefit from your input knowing how good/bad this item is. Your valuable feedback will help the bank to refine their products and improve the quality of services.
Comments powered by

Disqus