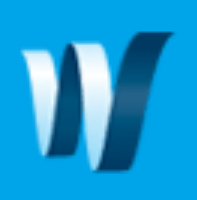 Woolwich PLC
Phone
:
+44 (0)800 316 5500, +44 0800 022 4022
Description
Both rates include a 0.50% gross pa 12-month introductory bonus 2
All rates are variable and interest is paid monthly
Open your online savings account from as little as £1 and save up to £2 million
Instant transfers between your Barclays current and online savings accounts
Optional ATM card to withdraw up to £300 per day from a Barclays cash machine 3
Manage your account online
Interest Rate
Higher rate of 1.00% AER
Lower rate of 0.60% AER
Eligibility
1 To have this account you must be at least 18 and resident in the UK for tax purposes. You can have only two e-Savings Reward accounts at any given time held either in sole or joint names.
2 This account cannot form part of any Openplan or offset mortgage arrangement.
3 An ATM card is available on the account upon request to make cash withdrawals from this account.

Conditions
Rates include an introductory bonus of 0.50% gross pa. The bonus will be paid for 12 months from the date you open your account with a minimum of £1, after which time the rates will reduce accordingly. We may change the bonus offer at any time without notice.
Details
1 You can only operate your account using our online banking service.
Payments into and out of the account
2 You must make an initial deposit of £1 when you open the account.
3 Once the account is open you can make deposits of any amount at any time until the amount in the account (including any interest paid we have added to the account) is £2,000,000.
4 If you go over this limit we will return the amount of the balance that is in excess of £2,000,000.
5 You can only make a payment into the account:
(a) by transfer from your Barclays account(s) using Barclays online banking service;
(b) by standing order;
(c) by transfer made directly to the account from a UK bank account;
6 You can make payments out of the account at any time without notice but only by:
(a) transfer of funds to another of your Barclays accounts using Barclays online banking service or
(b) using an ATM card. If you do make a payment out of the account interest is payable at the lower E-Savings Reward rate for that month.
Interest
7 The interest rate depends on whether any withdrawals have been made from the account. We pay interest on the first working day of the each month (or when the account is closed):
a) At the higher e-Savings Reward rate as long as you have made no payments out of the account, since the account was opened in the case of the first month, or interest was last paid into the account, but otherwise;
b) At the lower e-Savings Reward rate.
8 Current interest rates are set out in our interest rate leaflet and on our website.
Reviews
This place is where you can write your valuable comment, suggestion, complain or share your views about this banking items. Other people can get the benefit from your input knowing how good/bad this item is. Your valuable feedback will help the bank to refine their products and improve the quality of services.
Comments powered by

Disqus