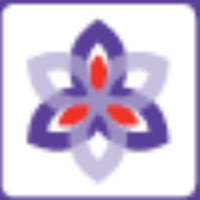 Name
Reward Cash ISA (Issue 4)
Description
Reward Cash ISA works on the principle that you should be rewarded for leaving your savings untouched. It's a 'well done' for managing your money effectively, but with the reassurance that you can access whenever you need it.
Interest Rate
£1 or over-0.50% AER
£20,000 or over-0.75% AER
Eligibility
Age must be 16 or over.
Details
-Open with just £1 by post or in one of our branches.
-Available for new deposits up to the Cash ISA allowance of £5,760 for this tax year or transfers in of previous ISA -subscriptions.
-Deposit by cash, cheque or transfer from another bank or Society account.
-Immediate access to your savings via one of our branches or by post.
-Making a withdrawal will mean that you won't be paid the reward interest for that three month period (taken from the date that the account was opened).
-Your interest, including any reward you may be entitled to, is paid upon completion of each three month period of holding the account. We will add this money to your account.
-The maximum balance is £1,000,000.
-The interest rate is tiered, so the more you save the higher the rate of interest.
-You must be aged 16 or over and be a UK resident for tax purposes.
-You may transfer your current year's subscriptions in whole, and previous tax years' subscriptions in whole or part, to another ISA manager, at any time, by giving us notice in writing.
-You will enjoy a rate reward for every three month period that you don't withdraw money, but can fall back on your ISA savings if you need to without penalty.
-You are not allowed to open another Cash ISA in the same tax year. If a current year's subscription for a Cash ISA is transferred to a stocks & shares ISA, you are entitled to subscribe to another Cash ISA once the transfer is complete, subject to the overall subscription limits.
-If your account falls below the minimum balance amount, you will earn a fixed rate of 0.05% gross p.a./AER* whilst the account is below the minimum balance.
Reviews
This place is where you can write your valuable comment, suggestion, complain or share your views about this banking items. Other people can get the benefit from your input knowing how good/bad this item is. Your valuable feedback will help the bank to refine their products and improve the quality of services.
Comments powered by

Disqus